Source(google.com.pk)
Kite Surfing Video Biography
this is my 9th trip to Cape Town ,I've spend many a time here filming, kiting and escaping the British winter and really I can't think of a better place for kitesurfing at this time of the year. And I'm not the only one, it would seem that half the European kite surfers seem to agree with me, coming and going over the next couple of months.

I thought that I'd list out a few of my tips for anyone coming to Cape Town to kitesurf, saving you all that messy around and ensuring you get out on the water as much as possible!

Flying. I've only ever flown with British Airways but Virgin also fly direct. That's my main tip, unless you have to, fly direct, its so quick and easy – take the overnight flight and you'll sleep most of it waking up first thing the next day ready to hit the water.
Where to stay? Cape Town is an amazing city with what really feels with lots of smaller towns and villages dotted around the cape. But don't be convinced into staying in one of the quant (Simon's town) or cool (Camps Bay) locations, there is only one choice for any keen kitesurfer – Blouberg!! It aint fancy, basically a middle class suburb but this is where the best kiting is day in day out. Everywhere else is a short 20-40 minute car ride when you want a bit of culture ;-)
Accommodation. There are loads of places to stay along the beach or a block back. Rental prices are quite high at the moment, particular in peak season over Christmas and in to early January. Best bet is to speak to Sheree at Cape Town Guru. everyone I know gets there apartments sorted through her! There is also several hostels (Surf house, Beach house or KiteWorldwide Masion) which are a great option for lone travellers of those looking for an easy social setup.
Car Hire – there are lots of great places to kite up and down the coast and though you can get away with no car, it definitely opens up your options and if nothing else make its easy to pop into Cape Town when you feel like.
You can't talk about cars with out a word of warning… South Africans are terrible drives, beware!
Wind. The Basics. So Cape Town is renowned for its strong trade winds, these blow from the South East, are thermal winds generated by a combination of the the cold Arctic ocean, hot expansive land mass and huge presences that Table Mountain adds to the mix. The day can start with zero wind but if a South Easterly is forecast then at some point you will see a line of wind creeping its way down the coast from the Mountain until to hits Blouberg and then Big Bay. The trades start working during the summer – October – April, with Dec-Feb being the best of it. Let me just repeat what I said earier, if the forecasts( WindFinder / WindGuru) predict a SE then don't be stupid when there is no wind by lunchtime and your partner convince you go off somewhere cos there is no wind – it will come in later!
Waves. So the summer is not the best time for waves but you can be sure to get some good swell at different points over the summer months. Blouberg and the Cape will always have something but you can expect some good 5m swells to come through from time to time. Head out to Witsands/Misy Cliffs/Scarborough for big and clearer waves.
Langebaan. If you want to escape the waves then a trip up to Langebaan is worth the hours drive. A massive lagoon getting similar wind patterns to Cape Town. Main beach is the best place to start off but as it gets windier head over to Sharks Bay (don't worry not actually sharks just the odd little sand shark!).
Kite sizes. 7 & 9m are a safe bet for 90% of the time (I bring a 11 and 5m too, just to cover myself ;-) . You can time your sessions to get out on larger or small kites depending on what you prefer – the wind will generally start on 20 knot range and increase to 30 knots, If its a "proper" south easter then expect 30-40 knots. And the wind here is punchy, and I don't necessarily mean gusty, though that is the case later in the day. The wind seems really dense, allowing you to get away with smaller kites and this wind has some serious lift, boosting big jumps here is a breeze! There is a reason they are restart the Red Bull King of the Air event in Cape Town!!
Cape Town. Honestly I'm not the best person to ask about all the other attractions for those light wind day, nights out or when you need to keep your partner happy! But rest assured there is SO MUCH to do in and around Cape Town, its an amazing place and you will never get through seeing everything – get a Lonely Planet.
Food. Lots of great restaurants everywhere. It actually cheaper to eat out most of the time as its pretty reasonable. In Blouberg Primi Piatti is good for your staple pizza/pasta (try a Jam Jar too!), Cattle Baren for an amazing steak & there are sushi places everywhere (tried them all and personal favourite is on the front next to the Boardhouse). In Cape Town you have a lot of amazing restaurants. For eating and general supplies you've got supermarket everywhere, Checkers, Pick & Pay and Spar being the main ones. If you aren't on a budget then head straight to Woolworths, its nothing to do with the failed British retailer but actually Marks & Spencers, so there food hall is very nice indeed!
South Africans love a good Braai (BBQ), chum up to some locals and get invited along to the biggest meat feast you've ever seen!
Mobiles. It can be wroth get a SA SIM for your phone as they cost nothing, airtime is cheap and its then easy to keep in touch with friends to plan the days kiting. Vodacom, MTN, Cell-C and ATT are the main brands. Data is pretty resonable too, for those with Smart phones.
Sharks. Have to mention this as everyone gets freaked when you say you're kiting in SA. No one has been attached by a shark on the Blouberg side of the Cape, the water is cold and though there are definitely some around they don't care for us much. On the other side of the Cape, well the water is warm and there does seems to be a yearly bite or two from a hungry shark to a surfer or swimmer. Don't worry about it, just keep an eye out for the whales & dolphins ;-)
Goes with out saying, make sure you download some Progression videos to learn something new on your holiday!

If you've got any questions post in the comments & I'll add more thoughts that come to me over the coming months!
Kite Surfing Video
Kite Surfing Video
Kite Surfing Video
Kite Surfing Video
Kite Surfing Video
Kite Surfing Video
Kite Surfing Video
Kite Surfing Video
Kite Surfing Video
Kite Surfing Video
Kite Surfing Video
Kite Surfing Video
Kite Surfing Video
Kite Surfing Video
Kite Surfing Video
Kite Surfing Video
Kite Surfing Video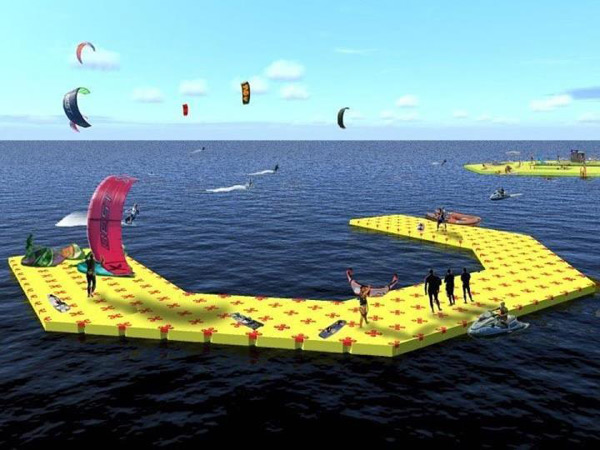 Kite Surfing Video
Kite Surfing Video
Kite Surfing Video
Kite Surfing Video
Kite Surfing Video